Coaching programs are included with the monthly coaching package.
---
What are Coaching Programs?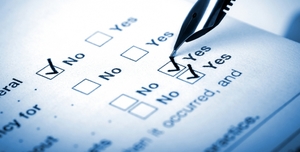 Surveys that focus
Coaching Programs are powerful surveys that you complete and then use to organize and focus your efforts toward specific goals.
Fun
These business coaching / life coaching tools are scored and then played like a game as you accumulate points and move forward in your personal development / business development.
Choices
Sixteen coaching programs covering all life areas are available to all coaching clients. Couples who are working on improving their relationship through coaching will gain a lot by doing Coaching Programs together.
Current coaching clients should insure that they are registered on this site and have requested an upgrade for additional access privileges. See a coaching program you like? Simply click on a coaching program to download it.
What's the best way to "do" a Coaching Program?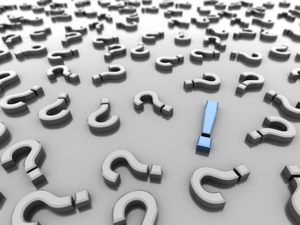 Coaching programs can help you but only if you use them properly.
In this 8 minute audio,Coach Scott Graham describes strategies for using Coaching Programs effectively for businesses, individuals and couples. (Be sure to leave a comment after you have finished listening!)
Coaching Programs for Business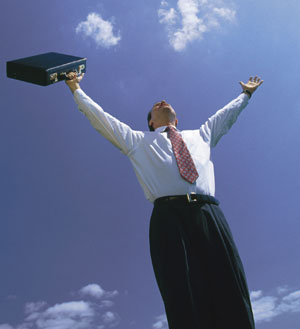 Without a doubt, Life-focused Coaching Programs are equally important to your business success. Name one business person who was successful without managing balance, wellness, and quality of life (Extreme Self-Care Life Coaching Program), was not able to create time, and have more than enough time (Time Peace Life Coaching Program) and was great on the "outside" but once you got to know them you discovered quote the opposite (Irresistible Attraction Life Coaching Program).
Three Programs focus on the needs of Businesses:
Biz Whiz Success Business Coaching Program
Explore 100 key factors to consistent business success and profitability in 10 distinct areas.
Manager and Staff Excellence Business Coaching Program
Explore 100 key skills, behaviors, and styles of the highly effective manager.
New Business Start-Up Business Coaching Program
Develop 100 key factors and steps to help the person starting a new business.
Coaching Programs for Life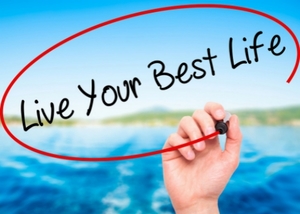 Buff It Up! Life Coaching Program
Buff = Perfection + Personal Style. This is a self-paced personal development program for the individual who wants—and is ready—to have it all and have it all right now. This rigorous program targets 10 areas of your life.
Class Act 100 Life Coaching Program
One of the highest compliments an individual can receive is to be called a person of character—a class act. This program is designed to help you understand where you are along this path and to give you ideas for areas worth developing.
Clean Sweep Life Coaching Program
You have more natural energy when your environment, health and emotional balance, money, and relationships are all operating at a high level. The Clean Sweep program consists of 100 items that, when completed, give you the vitality and strength you want.
Extreme Self-Care Life Coaching Program
Living in today's world places many demands on your body, mind, heart, and spirit. The purpose of this program is to guide you as you focus on yourself in order to strengthen your balance, wellness, and quality of life.
NeedLess Life Coaching Program
It is possible to have all of your needs met permanently. Now, that might make your life just a bit too effortless, but you may find some rewarding way to fill up the time that is freed up when you are not chasing needs.
Personal Foundation Life Coaching Program
This program has 10 parts—each distinct, yet interrelated—forming a solid base on which to develop a most wonderful, satisfying, and fulfilling life. Also, this program requires work on several other programs, notably Clean Sweep, Tru Values, and NeedLess.
Personal Path Life Coaching Program
This program consists of 10 benchmarks or milestones in life—soft, yet very, very rich goals whose pursuit fundamentally shifts how participants relate to themselves, others, and their environment.
Reserve Index Life Coaching Program
Having a strong reserve in the six areas of your life is an advanced step in your personal development process. In fact, you are much more able to discover and share your unique gift when this reserve has been established. The Reserve Index consists of 100 items that, when achieved, give you the inner strength you want because you then will have more than you need, personally and professionally.
Success Formulas Life Coaching Program
Is life as simple as a success potion? No.
Can you get a great life just by using a formula? No.
Does every formula work every time? No.
With that said, welcome to the Success Formulas program: 100 formulas that are mini-recipes for success.
Super Reserve Life Coaching Program
Getting more than you need is the first step to sustainable success. Wise people have a reserve of things—such as time, money, supplies, capacity, love, people, opportunities, and so on. But a re-ally wise person builds a super reserve of such things. What's the difference between a reserve and a super reserve? With a super reserve you don't just have more than enough—you have more than enough to free your mind up to focus on more creative and productive pursuits than mere survival.
Irresistible Attraction Life Coaching Program
The Irresistible Attraction life coaching program is a makeover for the inside. Yes, it helps to wear nice clothes in the colors that make you glow and to have your hair, eyes, skin, and body looking great. These do contribute to attracting others to you. However, once you've handled these cosmetic things, you need to go further in your makeover. That is, you need to go inside to shift things around, learn new communication skills, install healthy conditions in your environment, and include some new concepts. Altogether, these contribute to a person's higher development and make one attract those people, opportunities, and good stuff that we all want—and that some of us chase—and that few of us naturally attract.
Time Peace Life Coaching Program
This program focuses on 100 ways to save time, create time, and have more than enough time. And to do so peacefully.
Tru Values Life Coaching Program
Your values are the behavior and activities to which you are naturally drawn. Values are who you really are. This includes things like: Creating, Contributing, Adventure, Beauty, Teaching, Spirituality. The Tru Values program helps you to understand values and discern your top four values, and it puts you on a path to honoring them.
---
Coaching program investment