How does Business and Career Coaching with True Azimuth in Boston work?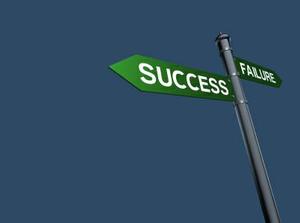 Career coaching / business coaching can have a huge impact beyond your career and work situation whether you are in Boston or beyond!
Coaching can transform your personal life, relationships, health and more.
That is why Scott has sought to broaden his expertise beyond career and business issues. As a Personal Trainer / Health Coach / Rostered Counselor, Scott has the knowledge and skillset to help you in all areas of your life if and when you need it.
---
Your Recipe for Success - Monthly Coaching
A Personal Message from Scott
When I am your coach, we are engaged in a relationship where I am your coach, 24 hours a day, 7 days a week. Think of a coaching session lasting a month. Have a presentation you are working on and need some feedback? That's included -- even if it takes me two hours to go through it and give you some input. Struggling with something on a Saturday night and need a perspective or just need to clarify your own thinking? Call me. That's included -- even if we talk for an hour.
You are paying for my skill, my knowledge, and my expertise to get you where you need to be.
To that end:
I have created a resource website and loaded it to the brim with things I know will motivate you, challenge your thinking, enhance your goal setting, and prompt your critical analysis.
I have created a structured hour every weekday to help you focus your efforts and increase accountability.
I have created questionnaires to engage your own inner coach that you complete before and after our "formal coaching sessions."
Even after we wrap up our regular collaboration together, I'm in your corner. I still consider myself your coach. So expect to get invited to group coaching events -- some with individual coaching sessions in addition to a group coaching call -- included as part of our coaching work together.
Don't short-change yourself when it comes to your own future. Get coaching that permeates your life.
Are You Ready to Follow Your True Azimuth?

I ask for a 4-month commitment. I ask for honesty and vulnerability, underscoring a willingness to look at critical areas of your life. I ask for strong effort. I ask for critical thinking.
If you are ready to apply yourself to becoming your best self then call me and let's talk about how I can help you get there.

G. Scott Graham-Stephens
---
Core Ingredients of Monthly Coaching with True Azimuth, Boston
Coaching through True Azimuth, LLC is built around the following components:
For additional details of each component click on the menu to learn more.
"Spices"
I wanted to include a section where I outlined additional things included with your "Recipe for Success" and I didn't know what to call it. Then it hit me! "Spices"! - SG
Your coaching includes the following:
Comprehensive Coaching Orientation! During your first months of coaching, I will help you orient to the process with regular emails to show you the full power of the resource website, including planning and assessment tools as well as strategies to get the most out of your coaching.
Documentation of your progress! Detailed summaries after every session is just the start. Coaching includes Goal Tracking, Health Metrics, Programs, Tolerations, Assessments. Focused on losing weight? I'll even send you calipers to measure, calculate and track your body fat -- a much better indicator of weight loss than your bathroom scale. (Don't worry I will show you how to use them).
SMS Coaching. Unlimited support via text messaging, including reminders and other unprompted direct messages from me to help you stay focused.
Quality of Life Profile. The QOLI

®

is a clinical assessment that yields an overall score and a profile of both problems and strengths in 16 areas of life.
Document Review. Have a business plan you want feedback on? A resume? Flyer? Annual report? I will provide feedback of up to 4 documents per month.
Free Coaching for your Family! As a benefit to you, I will spend up to 45-minutes coaching anyone in your family or network who you think I can help

at

no

charge

.
Coaching Programs! While participating in life coaching, you have access to personal development programs for free.
Formal Coaching Review and Feedback! A formalized feedback and review process in addition to -- and outside of -- the regular telephone call framework. No other coach offers this service. How can a coach, coach you without a formalized, regular feedback loop independent of their coaching sessions?
Clinical Assessments. Because I have a counseling background and am licensed as a substance abuse counselor or rostered psychotherapist, I can tap into tools like the Campbell™ Interest and Skill Survey (CISS®) to help you clarify your career goals and expectations. The CISS is discounted for monthly coaching clients.

---
Monthly Coaching Investment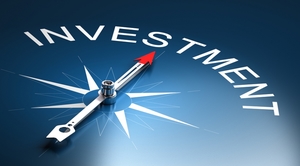 The payment of the services, resources, and benefits outlined above is via a monthly payment of $745.

This price reflects a $50 discount for credit/debit card automatic payments

You can pay for coaching with MasterCard, Visa, Discover, American Express, bank draft (EFT) or PayPal.