About Boston Business Coach Scott Graham
---
What makes this Business Coach "tick"
Many potential coaching clients wonder about me and what I am like. You probably have a feeling already about the kind of person I am. If you want even more details, check out the reports in this section.
Take a deep dive into all aspects of my personality, motivations, and behaviors from my Talentoday Plus Report from Talentoday: Scott's Talent Report
Learn about my core virtues, values, and strengths from my Character Report from VIA: Scott's Report
Check out my Emotional Intelligence 2 Report: Emotional Intelligence Report - Graham
---
Boston Business Coach Scott Graham | An Autobiographical "Blog"
After receiving two undergraduate degrees from the University of South Florida (one in Psychology and one in Communication) I worked with at-risk kids then moved to New England to work as Counselor and Outward Bound Instructor.
(I had hiked the Appalachian Trail by myself a few years earlier so the opportunity to be in the wilderness and get paid was a dream come true).
Working with Outward Bound and other wilderness/adventure schools was great and it was here that I honed my abilities to help people tap into more than they thought they had. It was here that I really learned to coach.
After a few years of working wilderness courses from Florida to Oregon, I entered graduate school where I earned a Master of Science degree in Business Management. Along the way, I achieved certification and faculty status with the William Glasser Institute (Reality Therapy). Glasser's techniques grounded in Lead Management and Choice Theory help people identify what they really want and develop more effective ways to get it and is the primary model I use in coaching.
I returned to Outward Bound for a short time as the Assistant Program Director of an Urban Center in Boston with the focus of developing therapeutic health services. The pull of what had become my home was great however and I eventually returned to the country to work in Vermont.
I started working in a substance abuse treatment program through the Vermont Department of Corrections, called ISAP, and was eventually promoted to Program Director. While working in the ISAP Program, I was the architect of a consistent treatment design which I implemented statewide at nine sites.
Along the way, I started 2 businesses: ClinicalSupervision.biz, LLC and Willoughby Forest, LLC.
Choosing to go it as a solo entrepreneur was the next logical step and working as a "life" coach/business coach has proven to be an impetus for ongoing professional and personal development.
I partnered with Inscape Publishing and was psyched to offer their assessments to my clients.
Not long after launching my coaching practice, I realized that, although I had an advanced degree in speech communication, my public speaking skills were a bit "rusty" so I joined Toastmasters (I achieved my DTM in less than 3 years -- an accomplishment only 1 in 10,000 can claim and am now half-way through toward my second DTM.)
Responding to the needs of clients, I became certified by Intuit as a QuickBooks Pro Advisor. I also completed the requirements established by the National Federation of Professional Trainers to become certified as both a Personal Trainer and Sports Nutrition Specialist.
Continuing my work as a clinical supervisor (after all I have internationally-recognized credentials as a clinical supervisor and addictions counselor through the State of Vermont IC&RC), I successfully completed the rigorous process to become a member of the Motivational Interviewing Network of Trainers and now offer both training and MITI coding for those interested in growing their skills in motivational interviewing. Finally, I am rostered by the State of Vermont as a psychotherapist.
Committed to common-sense conservation (I am a former West Fairlee Conservation Commissioner). my partner and I steward 110 acres of Vermont forestland (Tree Farm #1464), developing agri-forest products like ginseng, in addition to timber. We are both Cooperators through Vermont Coverts.
Working as a solo entrepreneur opened the door for both personal development and community service. While continuing to work toward a regular daily meditation practice, the freedom of self-employment has allowed me to do two 10-day Vipassana courses each year.
Initially, I served the town of West Fairlee as a Town Lister and Constable. Then I joined the West Fairlee Fire Department -- a decision which brought a level of development I had never anticipated. You see, volunteer firefighters receive the same level of training as professional firefighters (I initially completed the requirements for Firefighter I, including HazMat Operations, and then went on to complete Firefighter II, including Flashover and Wildland Fire trainings).
In the midst of all of this - in 2010 -- in the middle of a recession, my spouse and I decided to open a restaurant in Concord, NH: Tandy's Top Shelf. Many people questioned the "wisdom" in doing this, citing the failure rate of restaurants. I countered that the reasons most restaurants fail is not because of something inherent in the restaurant industry but a reflection of the business skills of those who typically choose to open a restaurant business (someone says, "Gee you make good soup, you should open a restaurant and the next thing is a newspaper article about another restaurant opened by a person who needs-a-business-coach-but-doesn't-get-one that fails miserably). With my spouse's extensive experience with Applebee's (my spouse also has a business degree) and my business knowledge, how could we fail?
Published November 1, 2011

---
2013 Update | About Boston Business Coach

True-to-form (i.e., this coach practices what he preaches) the last 15 months have been filled by me stepping up to the plate again and again and again.
Leading the list is the Tough Mudder, a "hardcore 10-mile obstacle course designed by British Special Forces to test your all-around strength, stamina, mental grit, and camaraderie."
Hoo-ra.
One of the hardest things I have ever done.
In the midst of all of this, I completed training as an Emergency Medical Technician (EMT), passed all the practicals and exam and then went on to become a Wilderness EMT.
In November 2012 I decided to get back into running and signed up for a half-marathon. I did it on January 12!
What's next? Well, I had originally planned on doing another Tough Mudder, but now my focus is on running (committing to the race events had increased my overall commitment to exercise and fitness). I have registered for 2 more ½ marathons, a 5K obstacle course, and a 10K – with two more ½ marathons on the table. This should set me up for doing a full marathon in January 2014.
I know what you are thinking… but as Robert Browning wrote in Andrea del Sarto,
"a man's reach should exceed his grasp, or what's a heaven for?"
Oh, and did I mention I hate running and would much rather sit on my butt and drink chocolate malts all day long?
But, the key to a successful life is discipline. So I shall continue to run. Of course, throughout all of this running, I will grow professional (the DOT's SAP Certification is on my radar), meditate, hike, vacation-like-there-is-no-tomorrow and have fun!
About Boston Business Coach Scott Graham Update. Published February 1, 2013

---
2014 Update | About Boston Business Coach

2013 was the year of running: four ½ marathons, three 5Ks and one 10K set me up to do my first full marathon on January 12 2014. Add to this five vacations and two 10-day Vipassana Courses plus two five-day hikes on the Long Trail, plus my first Presidential Traverse at night -- what a way to celebrate turning 50!
(In my spare time I also became ordained as a minister so I could perform a marriage ceremony of two great gay friends).
This spring the running madness continues with three 5Ks, Disney's Everest Challenge, a ½ marathon, another full marathon and another Tough Mudder (on my birthday no less).
Throttling back the vacations to four – and of course two Vipassana Courses – plus maybe – just maybe – if the forces are with me – Tour du Mont Blanc or the GR20.
"Homesteading" is the priority this year as sheep are on the way soon; plus chickens, guinea fowl, and peacocks!
About Boston Business Coach Scott Graham Update. Published March 23, 2014
---
2015 Update | About Boston Business Coach
Indeed homesteading was a priority! In addition to the planned additions (chickens, guinea fowl, peacocks and Romney sheep), we now have alpacas, Sicilian donkeys and French Angora rabbits.
But running did not take a back seat -- in fact, it was right in the forefront as I finished my first full marathon and my second Tough Mudder!
Neither big trek (the Tour du Mont Blanc nor GR20) happened, but I am psyched to say that 2 weeks ago I purchased air tickets to Nice and depart on September 1, 2015 for Corsica and the GR20 -- the toughest hiking trail in Europe!
On the professional development front, I have my sights set on the ACE Health Coach Certification (not because I need it per se but I am a big believer in development and growth). In that same regard, I plan on completing a specialization in Entrepreneurship from Coursera.
Of course, I am continuing with running and racing for fun with 8 races lined up for 2015 already.
And I am determined to learn how to scythe -- as part of my soon-to-be-unveiled website, getoffyourassandmowthegrass.com, which addresses the increasingly sedentary lifestyle in the United States.
About Boston Business Coach Scott Graham Update. Published January 4, 2015
---
2016 Update | About Boston Business Coach
2015 was indeed a significant year. I hiked the GR20, completed the Long Trail, I explored New Zealand, and I wrote a number of books. All the traveling was great but I found myself increasingly out of balance. So 2016 has been spent grounded here at home (although I have been on vacation for 8 weeks so far this year).
More alpacas and sheep at the end if 2015 meant additional efforts here on the homestead in terms of ensuring pasture, shelter, water, etc. I am continuing writing and now have a Good Reads Author page: https://www.goodreads.com/grahamgscott.
On the professional development front, I have completed three Hubspot certifications: inbound, inbound sales, and email marketing.
My focus now is on writing additional books. (I have a goal of 20). And staying grounded through daily meditation practice, exercise, and minimalist living.
About Boston Business Coach Scott Graham Update. Published February 4, 2016
---
2018 Update | About Boston Business Coach
Wow. Time flies.
My first update since January 2016!
So a lot to cover.
8 books published to date! I am currently finishing up three books: vipassana meditation, motivational interviewing, and Misfit fitness trackers.
You can see them all on Amazon and Goodreads!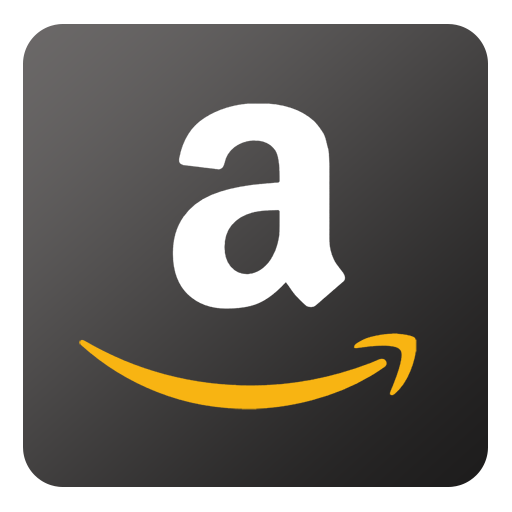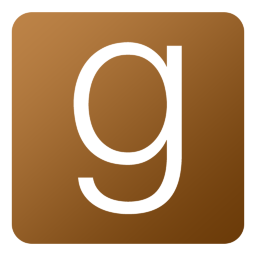 The biggest shift happened after my Mom in Florida fell in October 2016 and broke her hip. The hospital botched the operation so after she moved to New England to live with me and my spouse she endured a second hip operation (November 2016). Our focus has been to give her the best quality of life living here in our home. (We won't put her away in some nursing home because that's easier -- it's just not the kind of person I am). At this time she is receiving hospice services. Goals become much simpler as you age and my Mom would simply like to make it to her 99th birthday in May 2018.
The priority of keeping my Mom living with us meant spending more time at home. There were fewer races, hikes, and like. Still, I managed to get away for 2 vacations plus a 10-day Satipatthana course. (That's actually more than many people do in their best year!).
Thirty solar panels installed in June 2017 make us practically independent of the grid. Two Tesla PowerWalls installed in November 2017 make us independent of power outages.
Of everything, the Sunroom was the biggest, proudest achievement. A massive effort involving many people to salvage old windows then"puzzle" them together into glass walls creating a one-of-a-kind, amazing, Sunroom. Then taking the entire space step further by installing a heated tile floor, a custom sink made from a galvanized farm tub, and re-furbished, electrified railroad lanterns for light sources.
Take a look and you will agree this was one amazing endeavor: https://goo.gl/photos/qX1Ct4G2r1PN8Bvc6
About Boston Business Coach Scott Graham Update. Published January 12, 2018
---
2022 Update | About Boston Business Coach
It has been over 4 years since I last updated this page. Less and less I have been focused on writing entries in this online biography. More and more I have been focused on updating what I affectionately call my Boston Business Coach Infographic. More and more I have been focused on writing books.
In 2020, my left knee was replaced. While I was recuperating, I became licensed in insurance then started offering business coaching clients Aflac supplemental benefits.
In 2021, after self-evacuating myself from the Pennine Way, my right knee was replaced.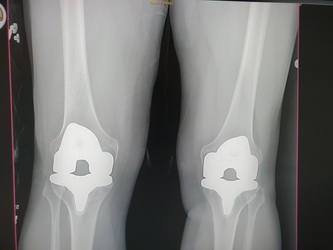 In 2022, I started teaching Sun 73 Tai Chi.
There have been many losses during these four years, the most significant of which was the death of my husband, Brian Stephens. You can read about the impact of this loss in my book, Come As You Are.
My vision for my life evolved during these four years. I regularly engage a mastermind-style support group that is currently applying concepts from the Twelve Week Year. (You can hear a deeper reflection on how that group is helpful, here.) A central driver for the goals we identify and pursue is the vision for our life which is articulated in detail. Like all things I take on, I put 110% into it. I often suggest to clients that they create a word cloud that illustrates their vision. You can see my word cloud here:
This year I have started to share my learnings over the years -- much of which is written in my 15 (so far) books via podcasts. Check them out:
About Boston Business Coach Scott Graham Update. Published March 14, 2022