Why should you care about getting recommendations?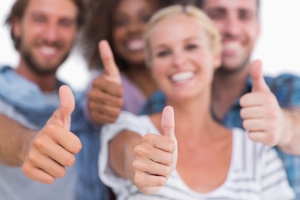 As social creatures, we are emotionally-driven to be connected. Being liked is one "test" of the strength of our connections. Remember grade school and high school? We dreamed about being the popular kid. We dreaded the idea of being the unpopular kid.
Today in the world of social media, we strive for "likes", "retweets", "followers", "comments" and more. All evidence that we still seek to emotionally connect -- to feel popular and feel important.
When it comes to your career, solo-entrepreneurial venture or business, popularity impacts much more than your emotions. It impacts your wallet.
For professionals, "likes" and "followers" take the form of recommendations and reviews. Sites like LinkedIn, the Better Business Bureau, Angie's List. Thumbtack, Google+, and Yelp have been quick to capitalize on this by connecting star ratings with profiles and highlighting the number of recommendations an individual or business has.
You are being watched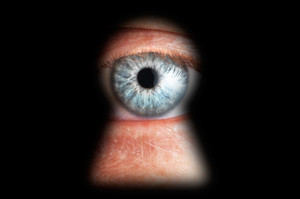 Have you ever Googled the name of someone you just met in order to learn more about them and see who they are? Maybe it was a business connection. Maybe it was a friend. Maybe it was a potential romantic connection.
Today we are flooded with information about other people whether we want it or not. And details about us are included in that stream. Thirty years ago, we only worried about getting two or three recommendations when looking for a job. We needed to provided references. Now the Internet is our reference. What we think (as evidenced by what we post) and what people think of us (via recommendations and reviews) is easily accessed.
Thirty years ago we focused on resumes. Today we focus on our "personal brand".
What is your network saying about you?
Is it good? Is it mixed? Is it absent?
Remember, people are watching.
Stand out from the crowd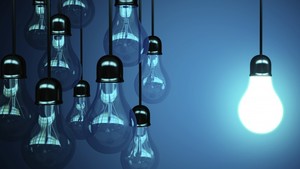 Recommendations and reviews distinguish you from everyone else. Yet for many professionals they remain illusive. Primarily becuase they don't know how to really get recommendations.
Tell me, if you were looking for someone to paint your house and you were considering three people who wanted to charge you the same price and complete the work in the same time frame, except:
Painter A had zero recommendations,
Painter B had 5 vague recommendations that they posted on their website (like "great painter") that were attributed to who-knows-who (like "John, homeowner"), and
Painter C had 20 specific, verified recommendations on services like the Better Business Bureau or LinkedIn.
Who would you hire, all other things being equal?
Of course, Painter C! Specific, detailed verified recommendations build trust and communicate competence. They help you stand out from the crowd.
Read the White Paper on getting quality recommendations
Learning how to ask and help people to give you quality recommendations is the first step in leveraging your network of people who know and like you. They are, after all, busy and are not professional writers. I have had many coaching clients cast a wide net and ask literally twenty people for recommendations and months later they still have zero.
Getting recommendations is an art and you will learn all about it in my white paper. While written specifically for LinkedIn, the strategies outlined are applicable to any review site.
Enter your information to get your free White Paper: